SFEDI Awards is lead by a collection of people passionate about enterprise who have all been involved with entrepreneurship and the development of enterprise skills.
Key members of the team have direct understanding of the employers' perspective and the importance of learning and development from starting and running their own businesses. We therefore have practical experience of business improvement and development and the skills and knowledge that are needed to successfully realise these objectives.
Members of the project team have undertaken a wide range of projects related to skills development, particularly in smaller businesses, reviewing systems of learning and skills support and developing business models and skills frameworks on behalf of public, private and not-for-profit organisations.
This combination of experiences has provided the project team with an in-depth knowledge and understanding of the people development needs of businesses and the requirements of learning and skills initiatives that seek to achieve public policy objectives.
As an 'agile' organisation we are able to develop and deliver bespoke solutions to your enterprise needs within short timescales to suit your exact project requirements.
The SFEDI Awards Key Team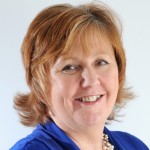 Ruth Lowbridge
Ruth is an entrepreneur with over many years experience working with, developing and supporting enterprising companies across the UK. She's passionate about helping small companies realise their potential.
She is an established business consultant, trainer and developer who has been running her own enterprising organisation for many years. Ruth has extensive experience of working with both public and private sector companies and organisations both large and small. Her expertise in working with the small enterprise community has seen her own company RH Associates go from strength to strength and she's bringing this expertise to her directorship with SFEDI®.
As well as her position of the SFEDI® Awards Board Chair, Ruth also carries out the role of Executive Chair of the SFEDI® Group ensuring that all parts of the SFEDI® Group of Companies strive to support and drive forward the business enterprise and business support agenda.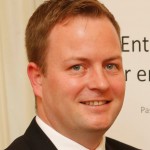 Nic Preston
Nic is an effective individual with over 10 years experience in the training and development sector with a proven ability in supporting the development of individuals and organisations across both the qualification and welfare sector.
Throughout his career, Nic has carried out roles ranging from tutoring, assessing, quality assurance, contract management and compliance auditing within major training organisations across varied publicly funded contracts and age groups. This has allowed Nic to develop the skills and requirements to ensure the smooth running of SFEDI Awards in both its growth and development and also in the maintenance of our regulatory requirements.
He has the responsibility to ensure that the day to day operations of SFEDI Awards meets both the regulatory requirements and the requirements of our customers. In carrying out this role, Nic makes recommendations to the SFEDI Awards Board as to the developments within the market place and how SFEDI Awards should plan for a sustained and growing future.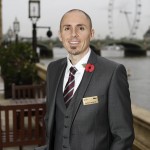 Nathan Hardwick
Nathan is Executive Director of Brand and Technology for SFEDI®, using his experience as an entrepreneur to help drive SFEDI® forward and is responsible for maintaining and promoting the SFEDI® brand, image and strategic partnerships.
He has been running his own enterprises ever since leaving University, including an educational software company and web development agency where he coupled his knowledge of business with his love of all things digital. He's also currently the Director of an independent music label and publishing company based in Newcastle.
Nathan has been involved in a number of initiatives for small businesses, most recently CODEWORKS NITRO, a digital project providing access to digital research and skills held in the North East universities for small companies.
His involvement with SFEDI® started when he contributed to the e-commerce standards for small companies and has grown to what it is today, Executive Director.