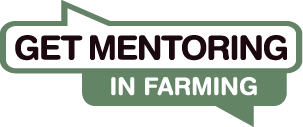 A mentoring project that supports farmers to develop their businesses is taking to the road as it celebrates passing half way in its bid to recruit 300 mentors.
The Get Mentoring in Farming programme, run by the SFEDI Group and supported by the Lloyds Banking Group, LANTRA, the Farming Community Network, Waitrose and the National Federation of Young Farmers' Clubs, is gathering pace in its work to support farmers across the UK.
Training sessions for mentors, for which places remain, have been organised for:
Exeter – May 6
Hertfordshire –May 16
The Peak District – May 22
Warwickshire – June 2
Northumberland – June 4
The mentoring team will also be exhibiting at:
Northumberland Beef Expo event in Hexham on the 22nd May
Livestock event at the Birmingham NEC on the 2nd and 3rd July
The NEC event is particularly significant because July 3rd will see the first Meet a Mentor Event where newly-trained mentors will be matched with farming businesses seeking support.
Driving the scheme is the realisation that farming is a challenging sector and that those starting out in agriculture benefit from as much help as they can secure.
Lord Curry of Kirkharle urged those working in the sector to support the scheme, saying:
"Mentoring is a valuable way of passing on that unique experience gained by those who have been there and done it for themselves in starting a new enterprise or taking their business in a new direction. However, mentors themselves need to gain the skills to be able to pass on that experience effectively and in a supportive way. I am very pleased to see that this is recognised and that funding is being made available to increase the number of mentors and from that, the individuals and businesses that they will be able to help into the future. I would recommend to anyone who has that experience to take up the opportunity to become a mentor and for those of you starting a business, establishing a new enterprise from your farm or facing a specific issue in growing your business, to look for a mentor as part of your planning."
Those behind the programme also see the work as important; The Future of Farming Review (2013) highlighted the role played by mentoring in developing business and management skills in the sector, for both those new to agriculture and those who are more experienced but who still face challenges in a fast-changing industry.
Sarah Trouten, SFEDI Group said: "We are looking for mentors who can bring their experience to bear in areas including business growth, diversification, reducing costs, improving performance and using technology. Ideally, we are looking for people who have been there and done it themselves. Their ability to share that knowledge with others could prove the difference between a business succeeding or failing. We are delighted that so many people working in the sector have already agreed to commit their support but we do need more to come forward, which is why we are taking to the road."
Under the programme, free training is available to help mentors develop the skills required to be an effective enterprise mentor through locally run workshops and/or online. The learning materials are available online now. To find out more, visit http://getmentoringinfarming.org.uk/ to find out how you can be involved in mentoring.